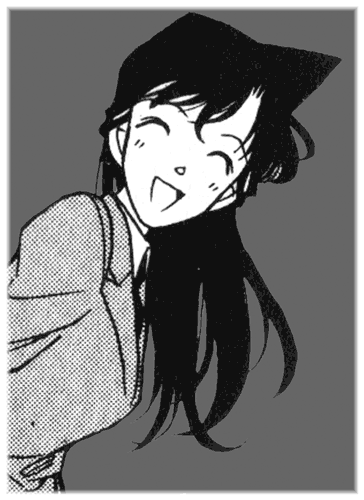 | | |
| --- | --- |
| Age: | High School Sophomore |
| Occupation: | Student |
| Location: | Mouri Detective Agency |


Mouri Ran is Kudou Shinichi's childhood friend. They are both each other's first love, though neither will admit it.
Ran does the housekeeping for her father since her mother left him. At school she is active in the karate club, often demonstrating amazing strength.
Ran misses Shinichi after he disappears and is very protective of Conan, who reminds her of him.


Story Arcs
Volumes
Featured in:
1-5, 7-10, 12-13, 15, 17-18, 20, 23-25, 27-30, 32-35, 37, 39, 41-42, 44-46, 48-50, 53-54, 56-57, 59, 61-63, 65, 67, 69-70, 72-75, 77, 79-81, 84-86, 88-93, 96, 98, 101-103, 105, 108-109, 112, 114, 116, 118, 120, 122
1-41
Appears in:
Nearly every one
Mentioned in:
Nearly every one