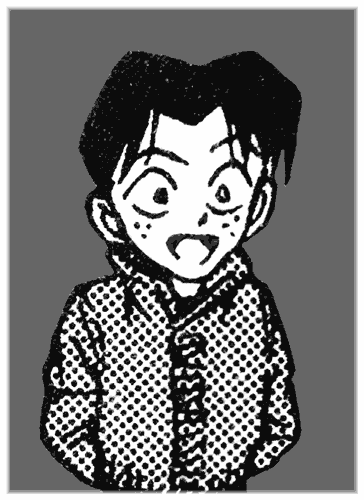 | | |
| --- | --- |
| Age: | First Grader |
| Occupation: | Student |
| Location: | Beika City |

Tsuburaya Mitsuhiko is the "brains" of the Detective Boys (excluding Conan and Haibara of course). He is particularly bright for an actual first grader. He has a big crush on Ayumi, but a while after Haibara joins their group he begins to like her too. Mitsuhiko finds his dual crushes a crisis of concience, worrying that liking two different girls makes him a bad guy.


Story Arcs
Volumes
Featured in:
6, 11, 16, 22, 26, 31, 36, 40, 43, 47, 51, 55, 58, 60, 64,?66, 71, 76, 78, 82-83, 87, 90, 94, 97, 100, 104, 106-107,?111, 115, 117, 119
2-41
Appears in:
a few
Mentioned in:
a few