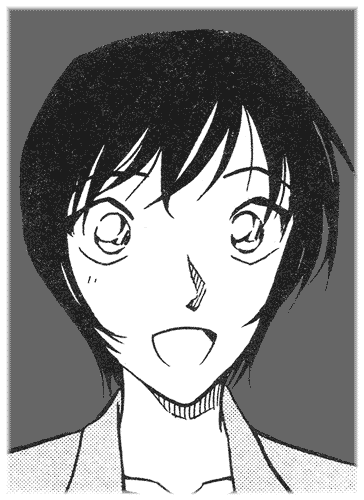 | | |
| --- | --- |
| Age: | 20s |
| Occupation: | Police Officer |
| Location: | Beika City |


Satou Miwako is a smart and efficient police officer. She often takes Conan and the Detective Boys more seriously than the others. Officer Takagi has a tremendous crush on her, and they are often paired together. Inspector Shiratori also has feelings for Satou, creating a love triangle. Satou is especially fond of Inspector Megure, but he's more of a fatherly figure to her.
Satou's father, also an officer, died on a case when Satou was just a little girl. She also had a boyfriend who died while on duty. So her bad luck begins to worry her as her feelings for Takagi grow.


Story Arcs
Volumes
Featured in:
55, 60, 66, 76, 81, 85, 94, 106-107, 117
19, 21, 23-24, 27-30, 32, 36-37, 40
Appears in:
A few
Mentioned in:
one once in a while